7 Ways to Read More Books
As a kid, I was obsessed with books. Living in a small city in Romania where nothing ever happened, books were my escape. I must have read 500+ books by the time I was 14 or 15 - I would devour anything from classics to thrillers and detective stories but as a teenager I somehow I stopped being interested in books altogether. For 10 whole years.
But then something happened - in 2016 I started reading again ( as you can see in my Goodreads account below). And yes, one book still counts!
Which is why today I want to share with you the 7 tips that have helped me read 65 books in the last couple of years.
1. Set goals and a reading list
Make things easy for yourself. I am a big fan of Goodreads. Being able to set myself a readings goal gave me an extra incentive to read more, as I like to reach my goals.
Also, I've started connecting with so many other readers and I'm constantly adding new books to my to-read list ( I'm currently at 500+ and I'm adding at least 1-2 books per week that I hear about in podcasts and referenced in other books).
Plus, having a reading list means that as soon as you finish one book, you already know what's next and you'll be able to jump straight into a fresh read.
2. Don't finish every book you start
I used to be that person. I felt like I was failing if I read only 50 or 100 pages of a book and stopped. I remember in 2016 I started 3 different books that I didn't enjoy so I never finished them. Instead, I didn't allow myself to start any other books until I finished those, which is how I only read one book the whole year.
Check-in with yourself - if the book feels difficult, clunky or generally not enjoyable, put it down. Maybe come back to it again when you're in a different mood and start again if you're really keen on it. The most important thing here is to make sure that you don't start associating books with something negative that doesn't bring you joy.
3. Use audiobooks
The purpose of reading is assimilating the information in a book so listening to audiobooks is not cheating, it's simply using a format that's more suitable or enjoyable for you.
If you're someone who drives a lot, commutes or if you usually listen to music or podcasts while running errands or doing house admin, why not an audiobook? I particularly enjoy Audible where you also get a free trial and see if it's something that could work better for you.
4. Read what you enjoy
We're used to reading boring textbooks in school, but the beauty of reading as an adult is that you have the choice of the kind of books you're interested in. You don't need to read science, business or psychology books all the time. Or ever.
Are you a sci-fi fan? Then go at it! Or maybe you're more someone who likes easy to digest novels? Check out NYT bestselling lists or browse Amazon or your nearest bookshop. I'd encourage asking yourself what topics you're passionate about right now and find a book on something you're curious about.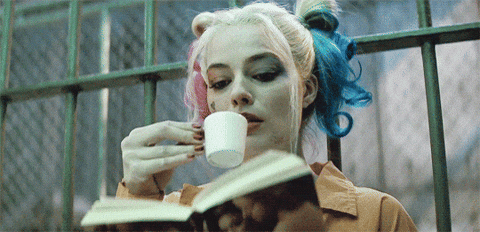 5. Buy an e-reader
In 2017, I bought 40+ books, which felt amazing. At the same time, when I had to move house shortly after, it was incredibly stressful to transport all the books that I had acquired over the years.
Since then, 95% of the books I read are on my trusty Kindle, where I store over 200 books in a device the size of a 150 pages book. Also, having a Kindle has meant that I always have a book on me, while previously I was struggled with carrying big books and getting them ruined if it rained or if I didn't have a big enough bag.
Tip: Kindle books tend to be about 20-50% cheaper if your books budget is limited.
6. Make reading appointments with yourself
Like any habit, reading won't just naturally happen. So have a look at your calendar and also think about all the other optional activities that happen in your life outside work, such as social media, watching TV or Netflix or reading things on the internet.
Decide what time of the day works best for you, create the right environment and just enjoy your downtime.
7. Join a book club
If it's external accountability that makes you get up and start doing things, consider joining a book club - whether it's a face to face one or online. With the internet, there are now thousands of book clubs, specific to all needs, from romantic books to classic, self-help, business, tv adaptations etc.
Just make sure you check the previous books that were read and that you are comfortable with the pace - some book clubs have a monthly meeting, while others might be more often. Plus as a bonus, you might meet people who have similar interest!
I hope these tips help you enjoy more books in your life and let's connect on Goodreads if you're already a fellow reader.
If you enjoyed it and would like to have access to more, subscribe to my free my newsletter below. Every Tuesday, I'll be sending you actionable tips & stories to help you go after the life you want & build an authentic and profitable business at the same time.